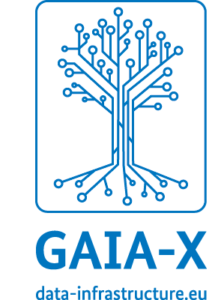 The consortium "DIKE – Digital Ecosystem Law", powered by Liquid Legal Institute and supported by ESCRIBA AG, is one of the 16 winning sketches of the GAIA-X funding competition. The consortium was selected from over 130 submissions and will launch DIKE 2022 to drive the digital transformation of the legal market in Europe.
For companies, legal transactions are associated with very high transaction costs because there is no digital marketplace with uniform and open standards for the collaboration of law firms, legal tech service providers, public administration and courts. DIKE wants to establish the new GAIA-X domain "Law" with the Common Legal Platform. The platform is to consist of the four levels "Technology", "Data", "Applications" and "Legal Processes (Use Cases)" based on the GAIA-X architecture.
ESCRIBA brings its software expertise in No- and Low-Coding technology as well as more than 20 years of experience in digitization and automation of document-intensive processes to the consortium, which also consists of the following partners: Ebner Stolz, FZI Forschungszentrum, Informatik, Gesellschaft für Informatik e.V., Join GmbH, NAIX Technology GmbH, STP Informationstechnologie GmbH and Unterschied & Macher GmbH.
Further information on the project "DIKE – Digital Ecosystem Law".
can be found on the website of the consortium leader LLI. You can find out more about the winners of the GAIA-X funding competition on the website of the Bundesnetzagentur.
You can view and download our official press release here.