Are agile methods suitable for legal work and what opportunities do they open up?
Scrum for legal experts
Can agile methods also be used in law firms and legal departments? In view of the increasing digitalization of legal work (legal tech), the question is increasingly being asked whether agile management is suitable for the legal market, how these approaches can best be established and what effects can be achieved with them.
While agile management is increasingly gaining the attention of a broad public, these approaches are by no means new. They are relevant because they are particularly suitable for the digitization of business processes and models.
Today, agile methods are used for almost all types of projects, organizations and organizational units. The most commonly used agile approaches are Scrum and Kanban, which have as many similarities as differences.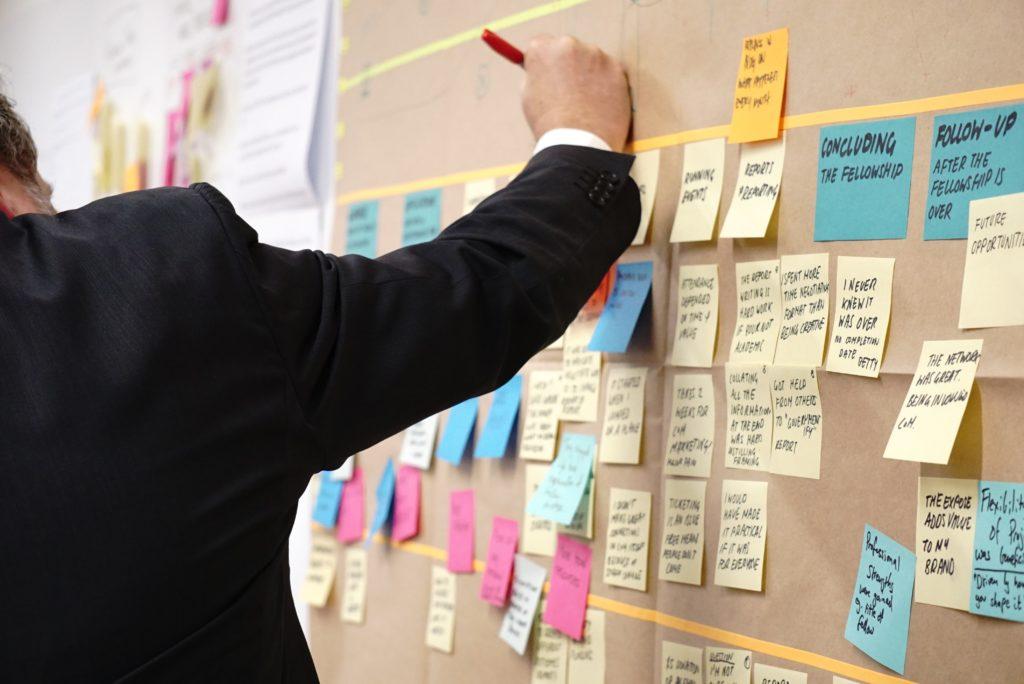 The Art of Doing Twice the Work in Half the Time
Agile methods start where projects and organizational plans are too complex to be described from the beginning using an all-encompassing and perfect plan. The perfect plan is replaced by an incremental and iterative approach.
Instead of milestones, i.e. content-related goals, there are fixed periods of time (time boxes or sprints) – at the end of which performance is measured. This is the basis for subsequent reprioritization and planning. In this way, it is possible to react better and faster to changing conditions and customer requirements.
Read more about the future of agile methods in the legal sector, explicated by Dr. Juergen Erbeldinger, CEO of ESCRIBA AG, in the current issue of GoingDigital.
The full article was published in English in the 02/2020 issue of "GoingDigital". The online magazine deals with the technology-driven change in the legal scene and provides exciting insights into topics such as digitalization, security on the net and data protection.
Further Links